The holiday spirit has kickstarted already and believe it or not, most of the businesses in my town decorated their windows with reindeers and such already.
Does this picture come to mind, anyone? 🙂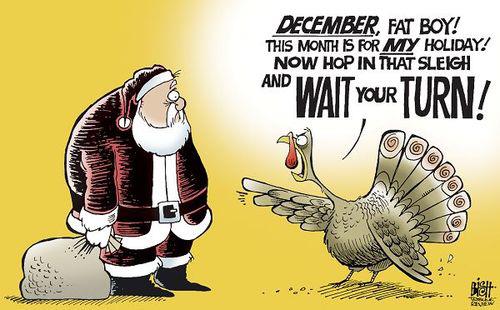 The holiday season also means you will see a spike in sales from your Amazon affiliate sites.
Here are a few tips that will help you make the most out of this annual shopping craze.
1. Change Your Header to Match the Holiday Spirit
Most of the themes allow you to change header image.
If your header matches holiday season, your visitors will know they are in the right place and they will be more likely to stay and buy.
You can download some free templates for Christmas headers here:
http://theblogboutique.com/free-christmas-headers/
Simply pick a header template you like, open it in your favorite image editor (or use online alternative of photoshop: http://pixlr.com/editor/), slap your domain name on it and you have your new header ready to be uploaded.
Need some more free Christmas images? Check this page: http://www.freedigitalphotos.net/images/Christmas_g54.html

2. Change Your "Buy" Button
Your Buy button (aka call to action) probably says something like "Buy Now" or "Add to Cart".
Why not try "Gift Now" or even something unusual such as "Add to your Santa list" 🙂
Visitors are usually in a cheerful mood during the holidays, and a little creativity will do wonders in amusing them (and will probably make them buy more).
If you are familiar with a/b split testing, this would be a perfect experiment to test.
3. Mobile Version Of The Site
Stats show increase in mobile shopping every year.
Huge percentage of shoppers in physical retail stores check prices on their mobile devices.
Amazon even changed their TOS to allow sales and commissions for purchases originated from your mobile affiliate sites.
A mobile friendly version of your existing website, can get customers browsing and buying.
And you don't have to buy expensive mobile theme to achieve that.
Much simplier solution is a WP plugin Azon Mobile Pro:
http://www.pluginsbyigor.com/azon-mobile-pro
It allows you to create a mobile version of your site in just minutes.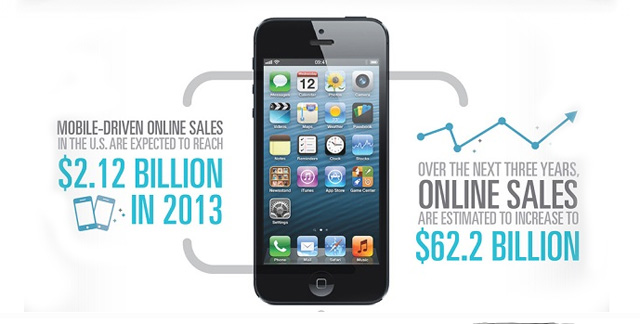 4. "WANT" Button
In the social media world "Like" is a currency of popularity and an extra way to connect with your audience.
You can expect this holiday season sales to go beyond just the Like button interactions – thanks to an invention called the "Want" button.
This Facebook technology was created by Want Technologies.
When a Facebook user visits your page and clicks the Want button, it appears in their news feed.
From there you can expect the link to your page (or even directly to Amazon product with your affiliate link) go viral and produce more sales.
There's even a free WordPress plugin you can use to have the want button on your site in minutes:
http://wantbutton.com/code.html#/wordpress
5. Getting on Facebook
It goes without saying that if you are not on Facebook yet, you are missing out.
Start with picking a "likable" niche, something that people feel passionate about and create a Facebook page around it.
Make people come back to the page and listen to you by posting valuable (or fun) information a few times a day.
To give Facebook page a kick start run a Facebook like campaign using precise targeting.
Here's another good way you can use Facebook to earn commission this shopping season.
Create a deals page with top popular products in any niche (consumer electronics anyone?) and drive targeted traffic with Facebook ads.
There's a great plugin and Facebook software combo called FB Azon Pro:
http://www.pluginsbyigor.com/fbazonpro
It allows you to create great looking Facebook fan pages full of Amazon products like this: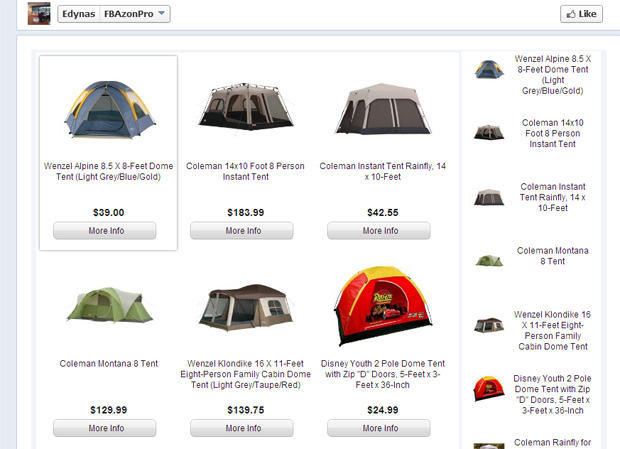 You earn commission every time somebody clicks a product link on your Facebook page and buys something on Amazon.
Thanks for checking out my blog post and let me know what you think by posting a comment below 🙂