Here's the demo of Niche Reaper 3.0 software
(Click Play button and then Full Screen for better quality)
Get Niche Reaper 3.0 here:
=> http://www.pluginsbyigor.com/niche-reaper
Click Here to Get Niche Reaper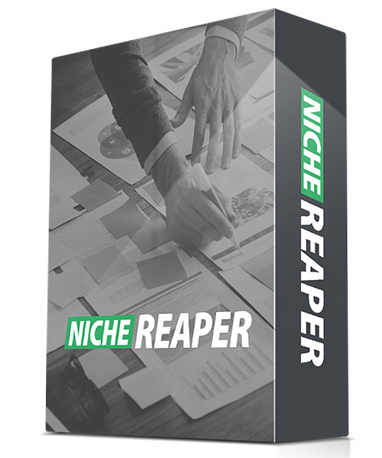 Niche Reaper is a fully automated, web based software that tells you what niches and keywords are trending and are profitable in real time.
Here's what the keywords dashboard looks like: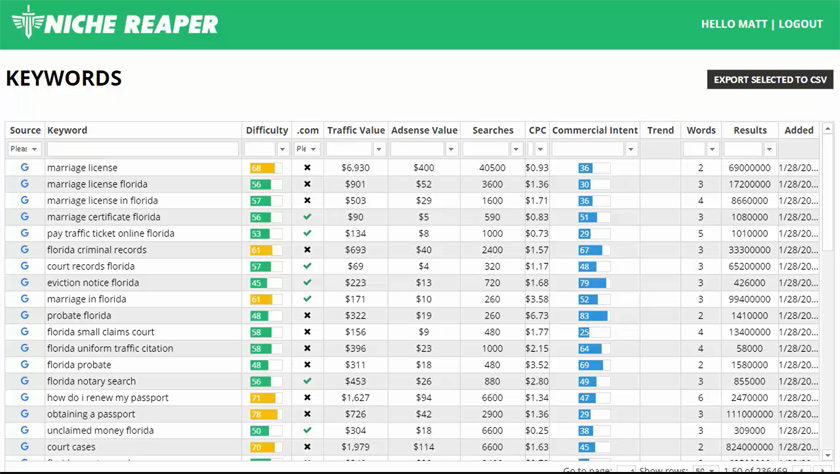 The software provides essential trending keywords data so you don't have to go after new niche blindly.
OTOs (One Time Offers) aka Optional Upgrades
There are a couple of optional upgrades that you'll be offered after the purchase. They are completely optional and not required for the main software to work. They do come with some nice additions and extra features.
Upgrade #1: Content Reaper – with this software you'll be able to enter your keywords and it will find top content and posts. From viral posts – to products to sell – to popular relevant blogs.
Upgrade #2: Angel Link Pro is a premium link cloaking software that allows you to hide your affiliate links. Also comes with training on how to use them with Niche Reaper.
Bonuses: 12 Top Quality WordPress Plugins
Bonus #1
Bonus #2
Bonus #3
Bonus #4
Bonus #5
Bonus #6
Bonus #7
Bonus #8
Bonus #9
Bonus #10
Bonus #11
Bonus #12
Note: These bonuses are delivered inside JVZoo area. Go to My Purchases, find Niche Reaper 3.0, click View Details and on the bottom look for a button that says "Bonuses From Igor" ( See a screenshot )
You have to purchase Niche Reaper from my link in order to qualify for the bonuses.
Get your copy of Niche Reaper 3.0 here:
=> http://www.pluginsbyigor.com/niche-reaper
Get Niche Reaper 3.0 + All Bonuses
Wrap Up
Niche Reaper 3.0
Pros:
- Has a CSV export feature which allows you to save results for later.
- Good insider's information: commercial intent, historical trending data, domain availability.
- Keywords database grows every day by 25K+ new keywords.
Neg:
- Would be nice to have this data available inside WordPress dashboard.