Here's the demo of WP ZeroBounce 2.0:
Get your copy of WP ZeroBounce 2.0 here:
=> http://www.pluginsbyigor.com/wpzerobounce2
Get WP ZeroBounce 2.0 + All Bonuses
What Is WP ZeroBounce 2.0?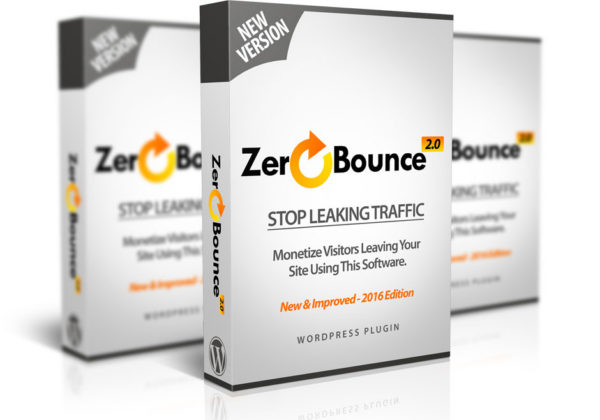 WP ZeroBounce 2.0 is a WordPress plugin that redirects your bouncing visitors to another page on your site or redirects them to affiliate offers, cpa offers, amazon links, optin pages – literally anywhere you want.
With version 2.0 you can add ZeroBounce to any site you want – HTML site as well as any kind of non-WP site.
This is how your website works after adding WP ZeroBounce 2.0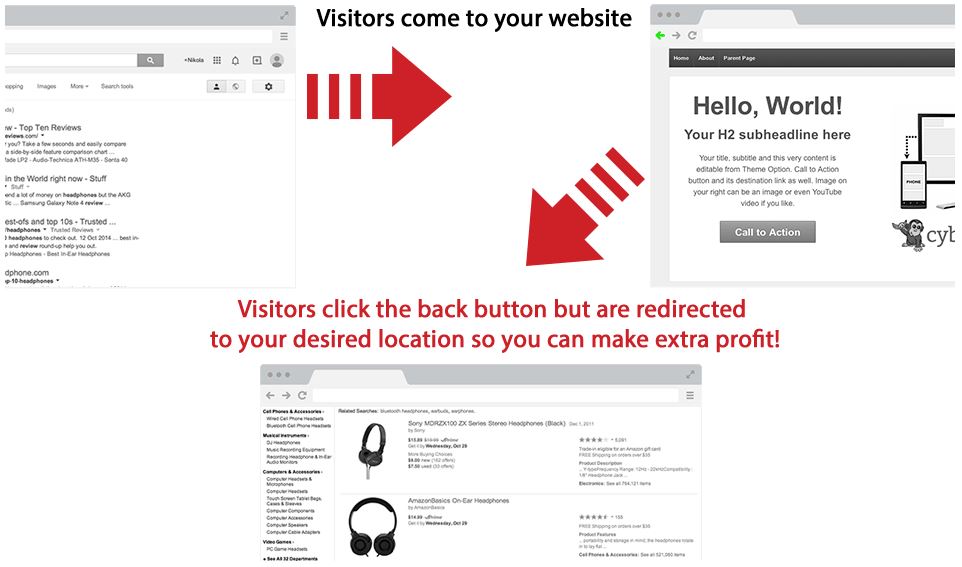 Setting up WP ZeroBounce 2.0 is really easy. All you need to do is activate your plugin and paste url you want to redirect your visitors to.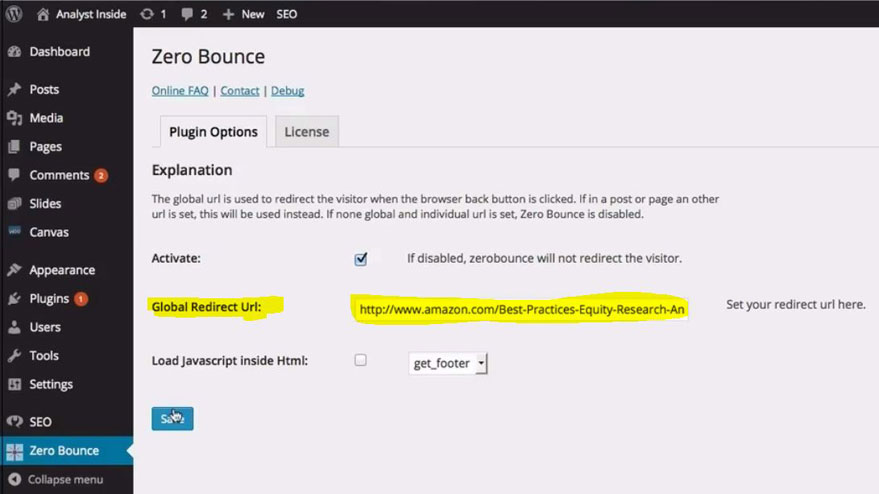 Here's What's New In WP ZeroBounce 2.0
You can control and manage bouncing traffic for external sites whether they are WP Sites, HTML Sites, Joomla, Magento or even Shopify stores.
All you have to do is add the site to ZeroBounce and paste a piece of code to the new site that ZeroBounce gives you and you are ready to manage all of the bounce traffic for that site from one main website.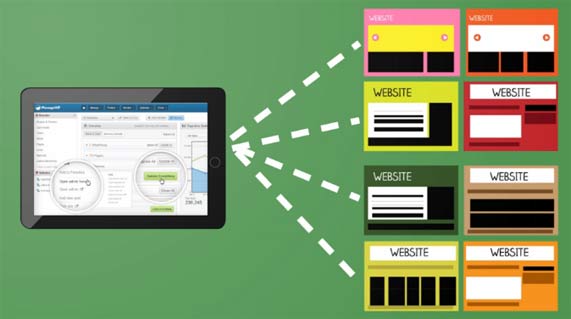 New feature supports various platforms and networks.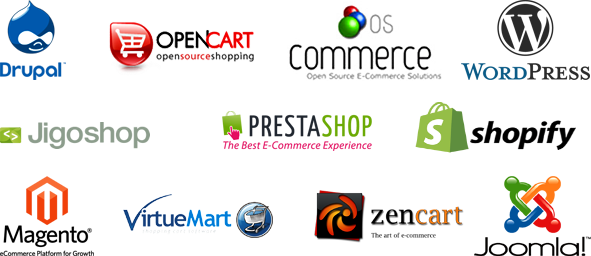 OTOs (One Time Offers) aka Optional Upgrades
There are a few optional upgrades that you'll be offered after the purchase. They are completely optional and not required for the main software to work. They do come with some nice additions and extra features.
WP ZeroBouncePRO 2.0
– This version comes with so many PRO features like:
Exit Intent Technology (the unblockable popup)
Disable Redirect for Homepage / Post / Page
Dynamic Redirect Rotation that allows you to automatically rotate several redirect URLs.
Selective Redirect that allows you to only redirect visitors who come from certain sites.
Automatic Timed Deactivation
Mobile/Desktop Toggle
Redirect only X percent of visitors
Redirect by Country! Allows you to set different redirect URL for traffic from specific countries. You can monetize traffic from high converting countries like USA, UK, Canada,etc. with specific affiliate offers, or send low converting traffic (Asia for example) to CPA offer or build email list by giving away some product.
Redirect by Referer! Allows you to setup specific redirect based on where the traffic is coming from – you can specify any site you want, not just search engines or social media sites.
ZeroBouncePRO 2.0 Developer License
– Allows you to use plugin on your client's site or sites that you sell/flip. With the Unlimited Sites license you'll be getting:
License for UNLIMITED domains
Lifetime Free Updates
Rights To Install on Unlimited Personal Sites
Rights To Install on Unlimited Client Sites
Flip Sites with Plugin Installed
Premium 24/7 support
ZeroBouncePRO 2.0 Reseller License
– Allows you to resell WP ZeroBounce plugin and keep 100% of profit for yourself.
Bonuses: 12 WordPress Plugins
Bonus #1
Bonus #2
Bonus #3
Bonus #4
Bonus #5
Bonus #6
Bonus #7
Bonus #8
Bonus #9
Bonus #10
Bonus #11
Bonus #12
Note: These bonuses are delivered inside JVZoo area. Go to My Purchases, find WP ZeroBounce 2.0, click View Details and on the bottom look for a button that says "Bonuses From Igor" ( See a screenshot )
You have to purchase WP ZeroBounce 2.0 from my link in order to qualify for the bonuses.
Plus, additional bonuses from WP ZeroBounce 2.0:
WPVideoOptin Plugin
Create stunning video background email landing pages for your WordPress blogs.
This is a way to create truly one-of-a-kind landing pages.
WP Viral Page Plugin
Make highly shareable pages for social media sites using special effects and music with this WordPress plugin.
Fun and easy to use!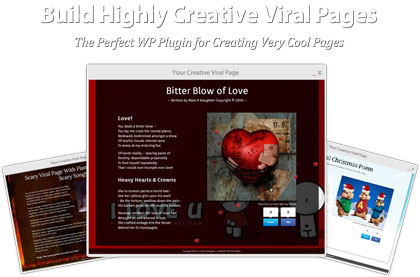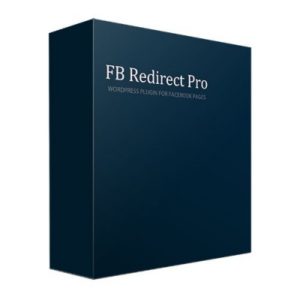 FB Redirect Pro Plugin
Create awesome Facebook tab icons in WordPress and allow your Facebook fan page to redirect to any webpage using WordPress post link. So simple!
WP Video Page Creator Plugin
Quickly and easily create video profit pages in less than a minute with this plugin.
Look authoritative in front of your audience (most of the content that this plugin pulls is curated, and comes from sources like YouTube and Google news).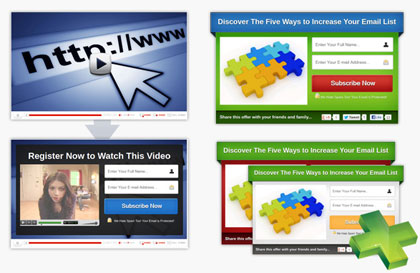 WP Easy Optin Pro Plugin
The easiest way to add email blocks to any blog page in your WordPress theme.
An effective way to increase your mailing list through blog posts.
Get your copy of WP ZeroBounce 2.0 here:
=> http://www.pluginsbyigor.com/wpzerobounce2
Get WP ZeroBounce 2.0 + All Bonuses