Here's the demo of EngageShops software:
Get EngageShops here:
=> http://www.pluginsbyigor.com/engage-shops
Get EngageShops + All Bonuses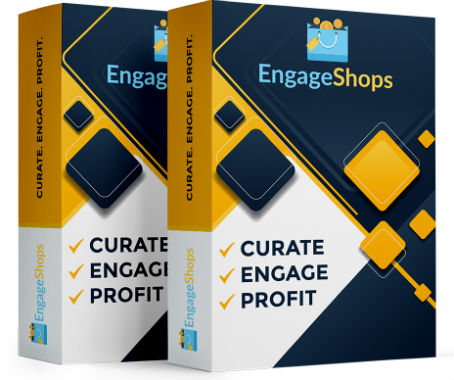 Engage Shops is a cloud-based software that allows you to build money-making online stores using posts from Instagram.
The software pulls Instagram pictures and turns them into shoppable posts linking them up with affiliate products from Amazon, eBay or even your own Shopify products.
Step 1: Pick a name for your new store: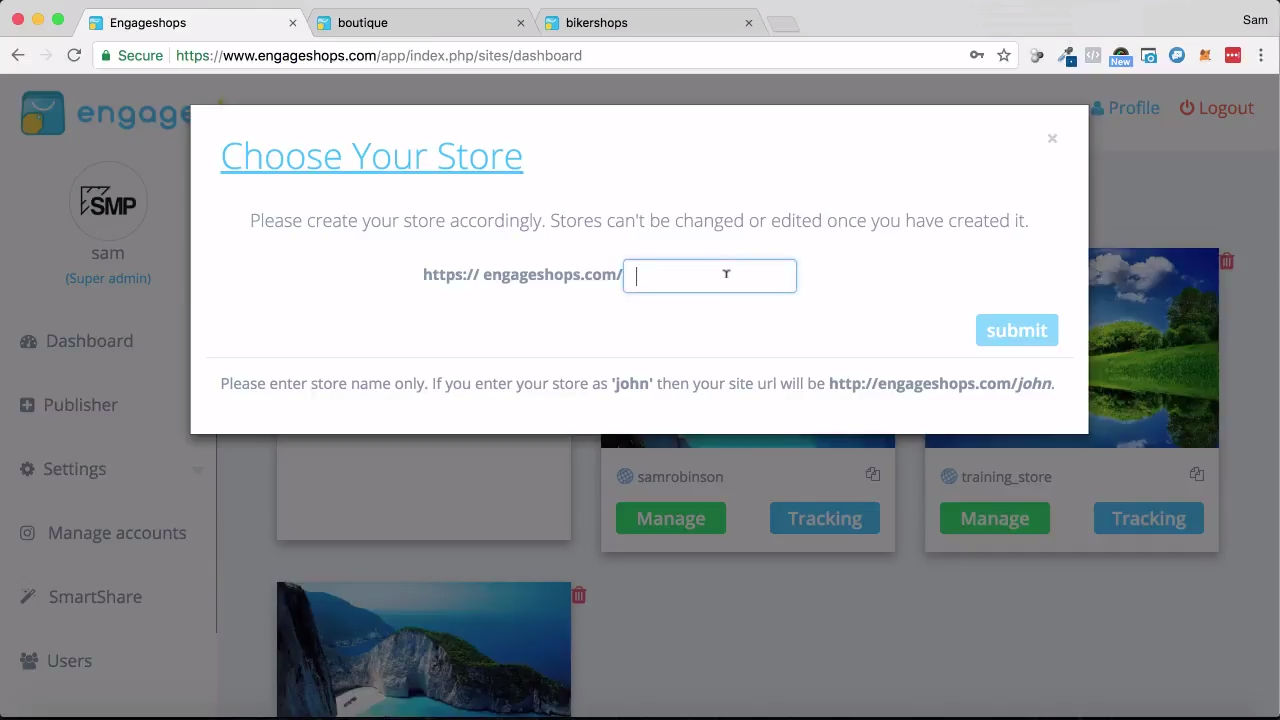 Step 2: Chose which Instagram posts to add to your store: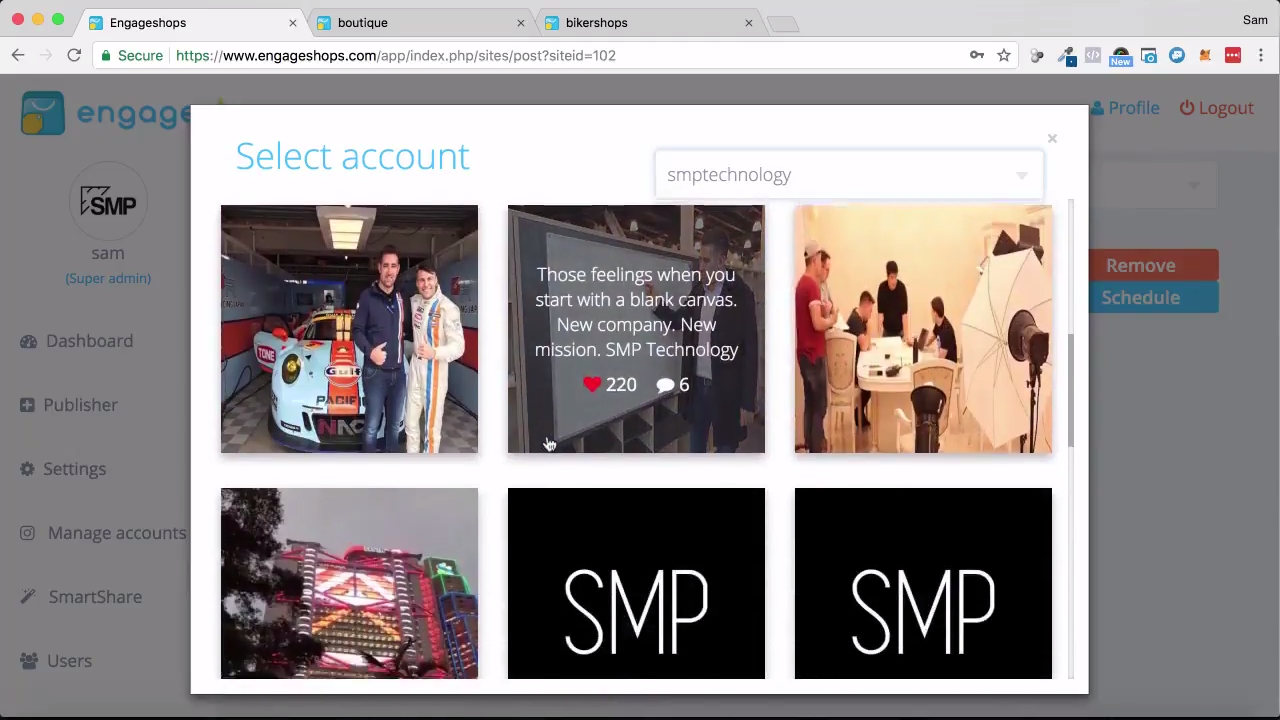 Step 3: Add short description and link: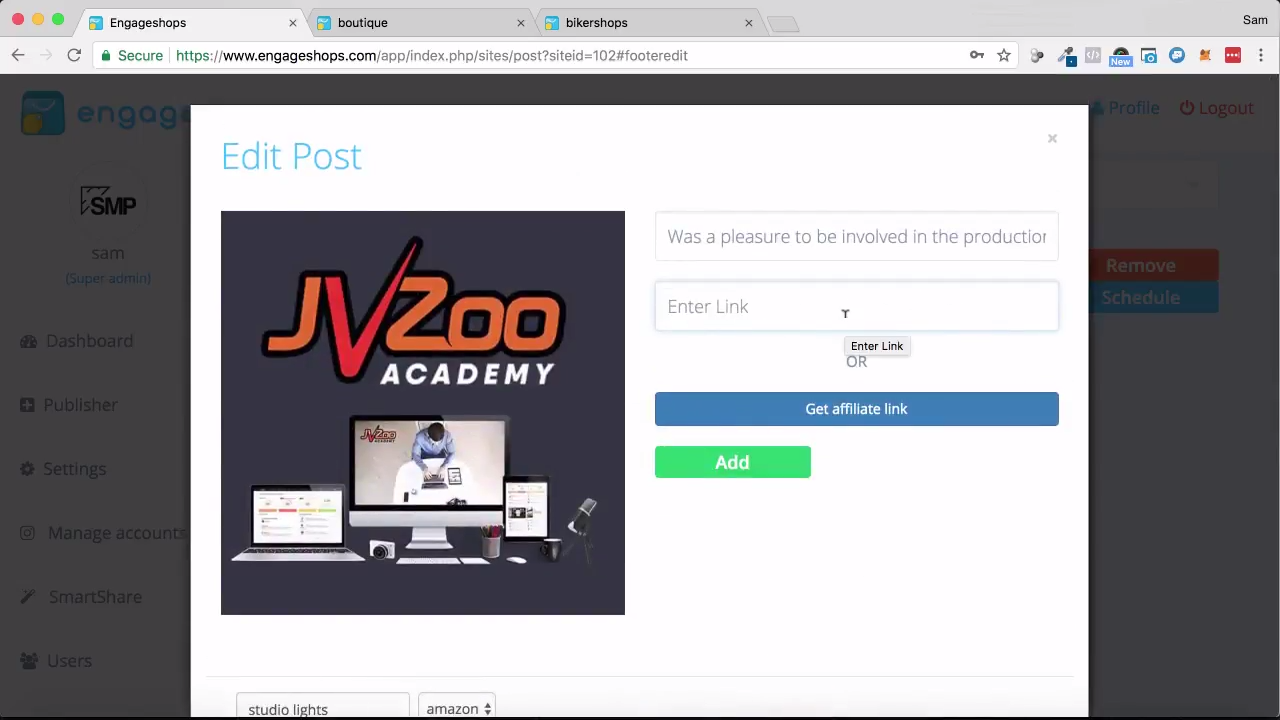 OR Pick any Amazon product to be used with your affiliate link: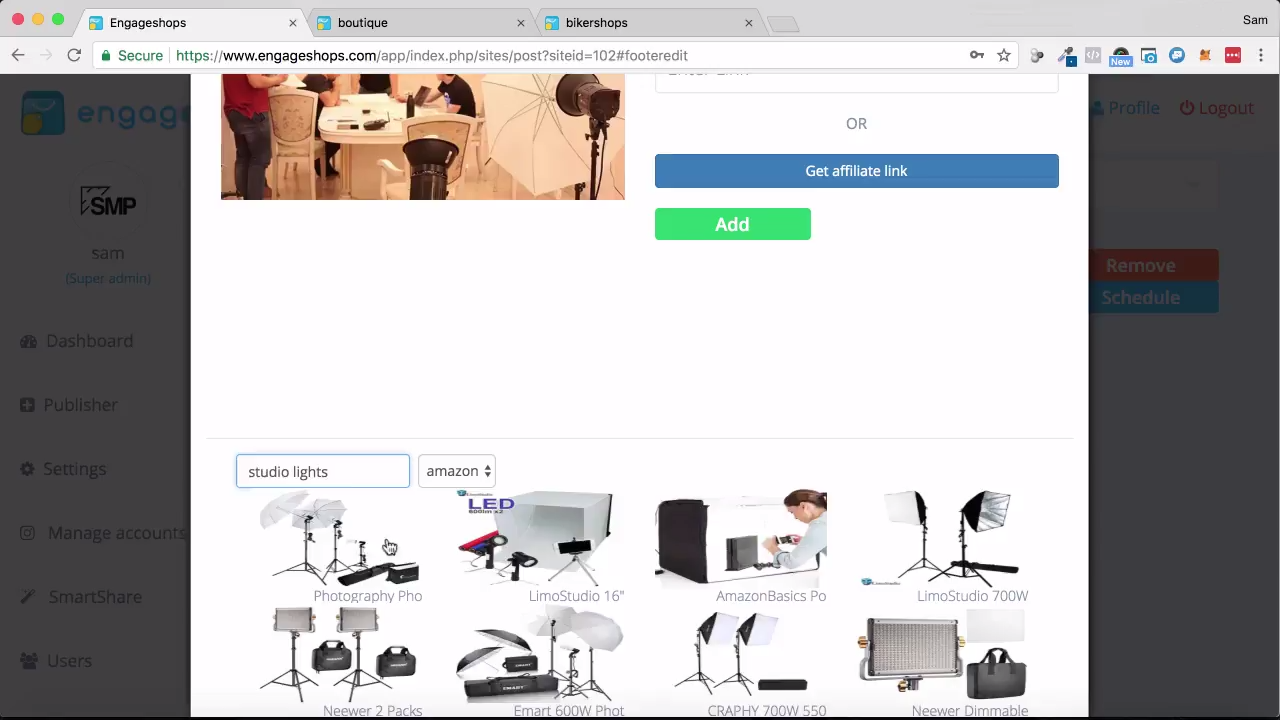 Cross Post To Facebook (optional):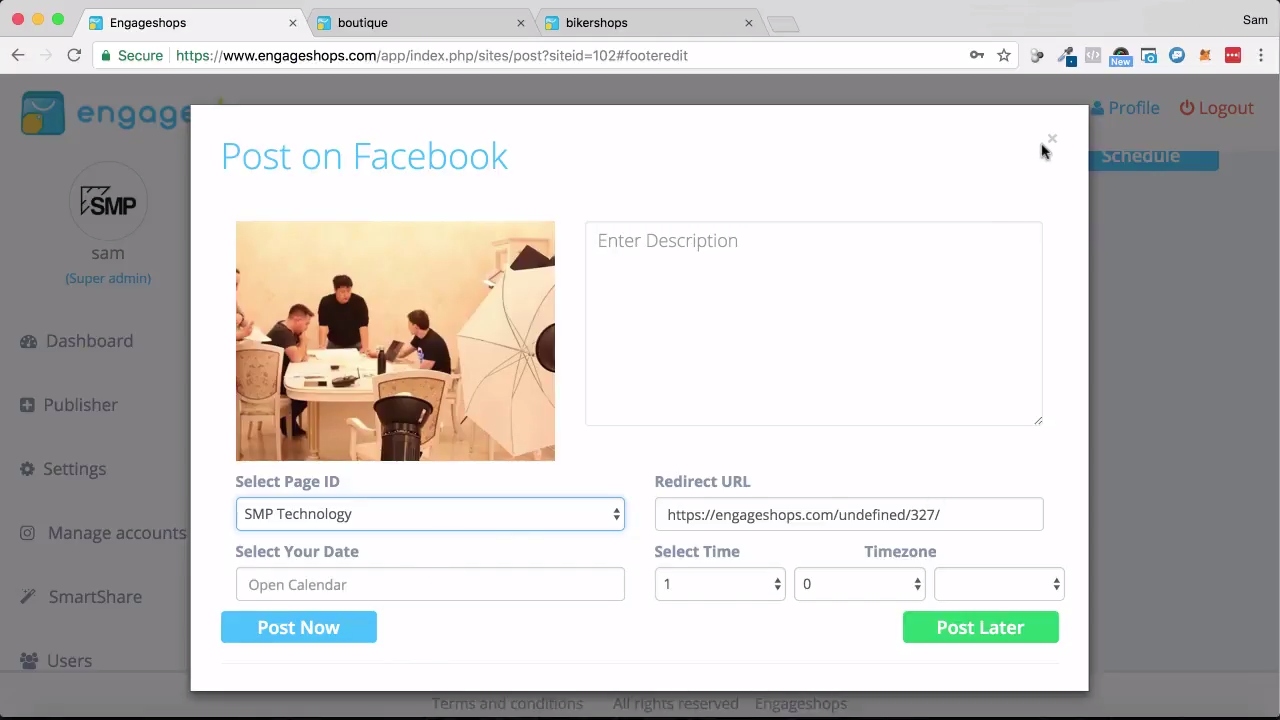 Your Engage Shop is ready!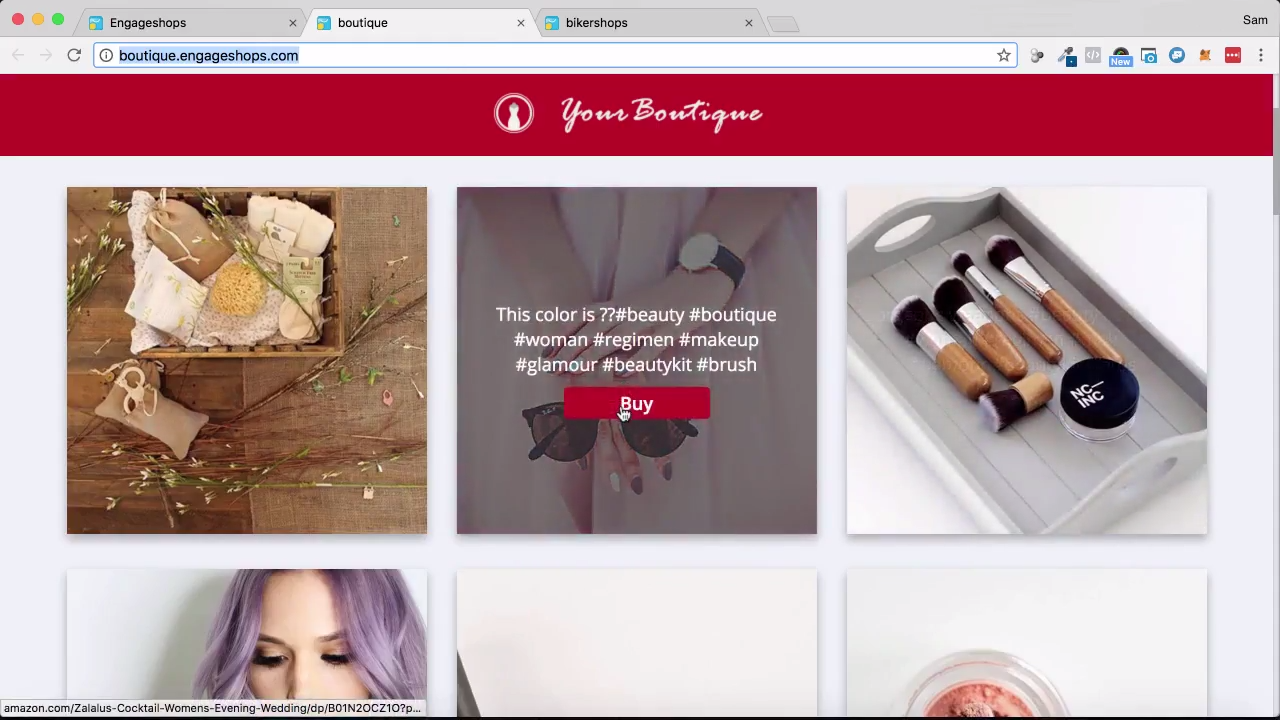 Bonuses: 12 WordPress Plugins
Bonus #1
Bonus #2
Bonus #3
Bonus #4
Bonus #5
Bonus #6
Bonus #7
Bonus #8
Bonus #9
Bonus #10
Bonus #11
Bonus #12
Note: These bonuses are delivered inside JVZoo area. Go to My Purchases, find EngageShops, click View Details and on the bottom look for a button that says "Bonuses From Igor" ( See a screenshot )
You have to purchase EngageShops from my link in order to qualify for the bonuses.
Get EngageShops here:
=> http://www.pluginsbyigor.com/engage-shops
Get EngageShops + All Bonuses